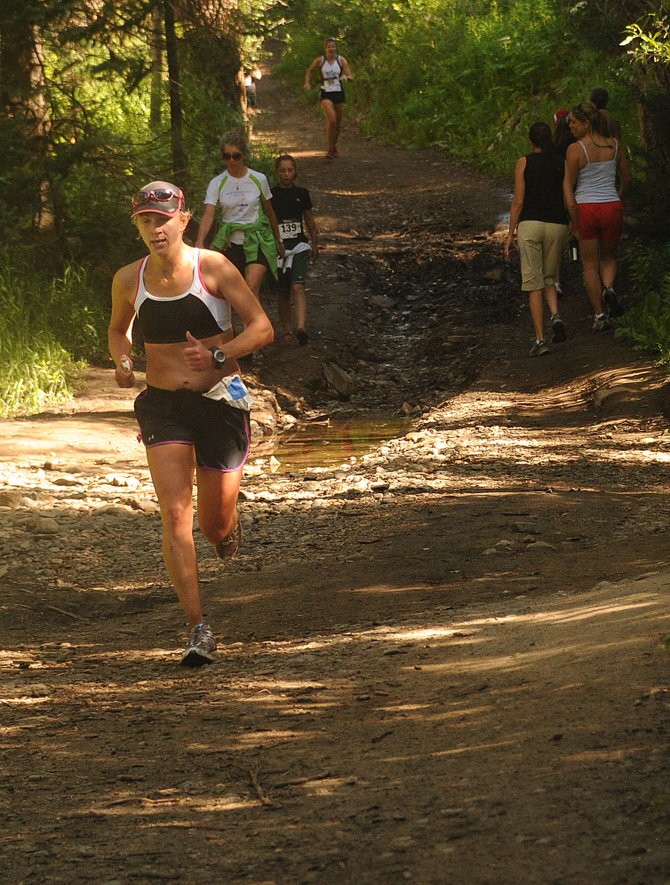 Anna Bergman runs Saturday on Spring Creek Trail in the 9-mile race of the Spring Creek Memorial in Steamboat Springs. Bergman, of Iowa, finished second in the race, which drew more than 180 competitors.
Stories this photo appears in:

180 show up for tough, fun Running Series trail race
Some flew down the final slope of Saturday's Steamboat Springs Running Series Spring Creek Memorial race on the edge of control. Some jogged down with wide smiles, and others hobbled through with blood-drenched knees. More than 180 racers registered for the 20th annual event, which featured 9-mile and 5-kilometer races.