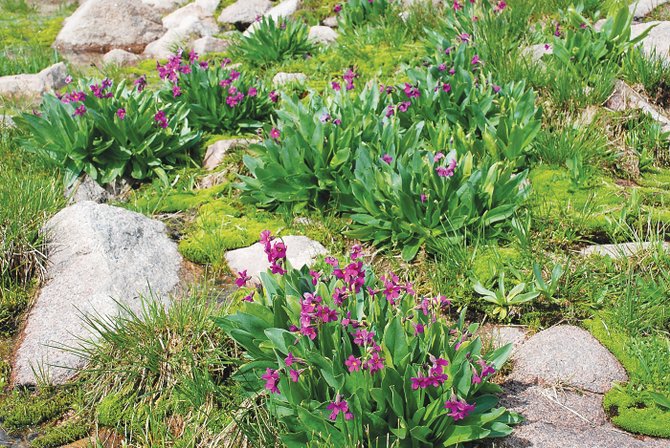 The magenta-colored Alpine primrose could be late to bloom in the Mount Zirkel Wilderness Area this summer, but wildflower experts expect this to be a season to remember.
Stories this photo appears in:

Snowbanks that refused to go away, road closures and sketchy stream crossings have made it a challenge to push into the high country this summer. But patient Steamboat campers may get their reward with a wildflower bloom that compresses peak blooms for different flowers, causing them to overlap into an unprecedented display.