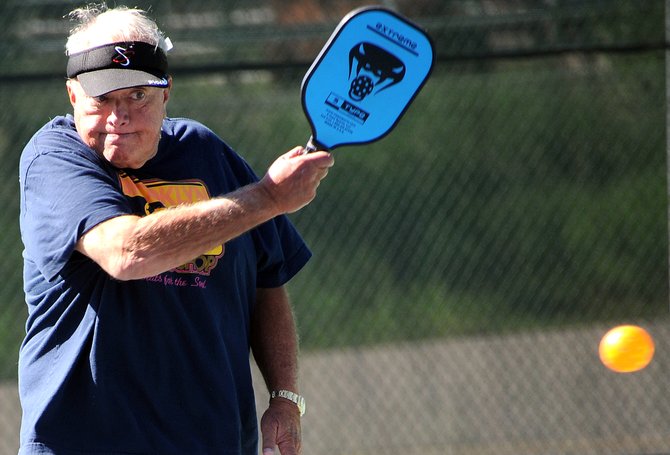 George Rimler eyes a return Friday while playing pickleball at the Howelsen Hill tennis courts in Steamboat Springs. Rimler and his wife, Anita, are spending a month in Steamboat on vacation and searched online to find any local pickleball players.
Stories this photo appears in:
Pickleball looks like a mutated version of tennis, or pingpong on steroids: some sort of badminton, racquetball, wiffle ball hybrid. Still, on Friday it amounted to a sweet sport for a trio of couples taking turns battling it out on tennis courts in downtown Steamboat Springs.