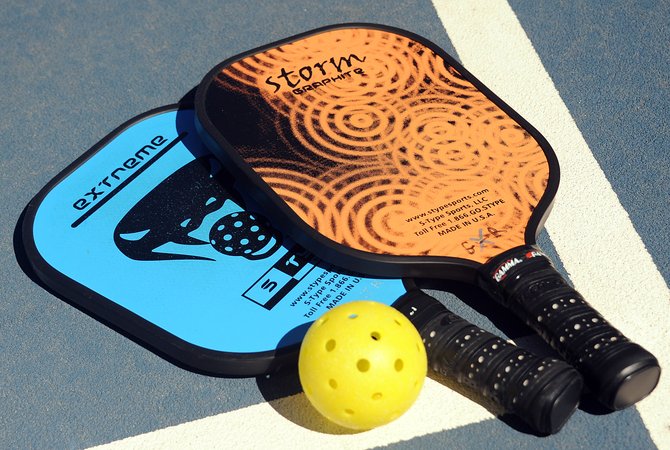 Pickleball equipment can be expensive — lightweight paddles can cost nearly $100 — but it doesn't have to be. Paddles are available for around $25 and the ball, a simple wiffle ball, costs less than $5.
Stories this photo appears in:
Pickleball looks like a mutated version of tennis, or pingpong on steroids: some sort of badminton, racquetball, wiffle ball hybrid. Still, on Friday it amounted to a sweet sport for a trio of couples taking turns battling it out on tennis courts in downtown Steamboat Springs.