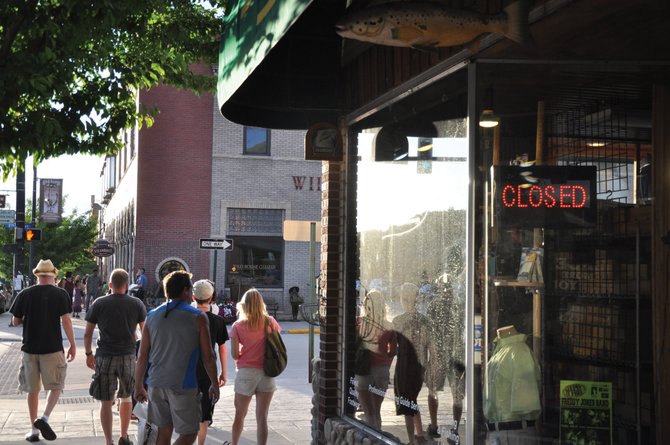 Mainstreet Steamboat Springs would like to see more downtown businesses open until at least 8 p.m. during summer and winter seasons. Above, some stores downtown Steamboat Springs were closed around 7:45 p.m. Friday.
Stories this photo appears in:

Mainstreet group receives complaints about stores closing early
Many merchants who operate in downtown Steamboat say they stay open later in the summer because the nighttime shopper accounts for much of their business, but others say they cannot afford to adjust their staffing to accommodate late-night hours, or it's not worth it. Mainstreet Steamboat Springs Manager Tracy Barnett said she would like to see more businesses keep their doors open until at least 8 p.m.