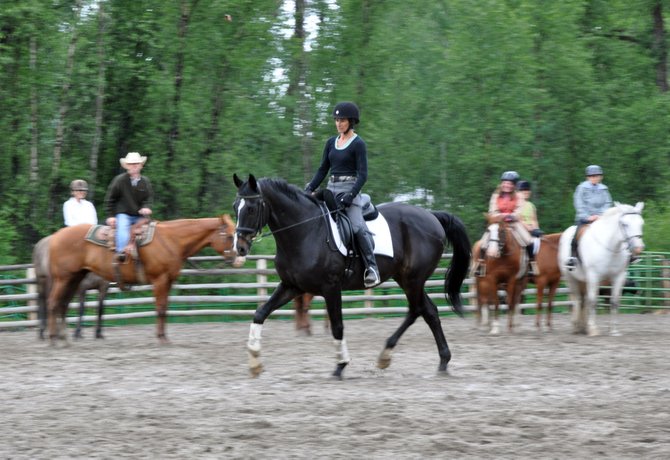 Regina Wendler leads a horsemanship clinic at the Kurtz Ranch on Sunday. Wendler, who learned to ride horses in the English tradition, partnered with Western-style rider Andy Kurtz to teach a clinic that stressed the common ground between the two riding styles.
Stories this photo appears in:

Horsemanship clinic bridges Western and English riding styles
A horse clinic at a ranch along the Elk River on Sunday brought together two horse trainers who describe themselves as polar opposites. Andy Kurtz was born and raised on a ranch north of Steamboat Springs and primarily rides horses in the Western tradition, while his teaching partner, Regina Wendler, learned the English tradition of riding.