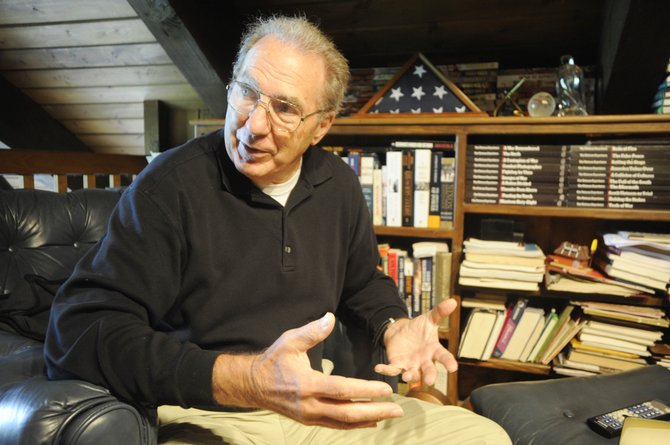 Steamboat Springs resident Bob Mullen, a Vietnam veteran, recently traveled back to Vietnam to apologize for the actions of the United States government during the war. He said it helped him work through his post-traumatic stress disorder, and he is helping other local veterans with their post-war syndromes through a weekly support group.
Stories this photo appears in:

Bob Mullen served 13 straight months in the bush as a platoon commander during the Vietnam War, and since his return to the United States in 1968, he has suffered from varying degrees of post-traumatic stress disorder. But 40 years later, he's still finding ways to heal himself and other local veterans.