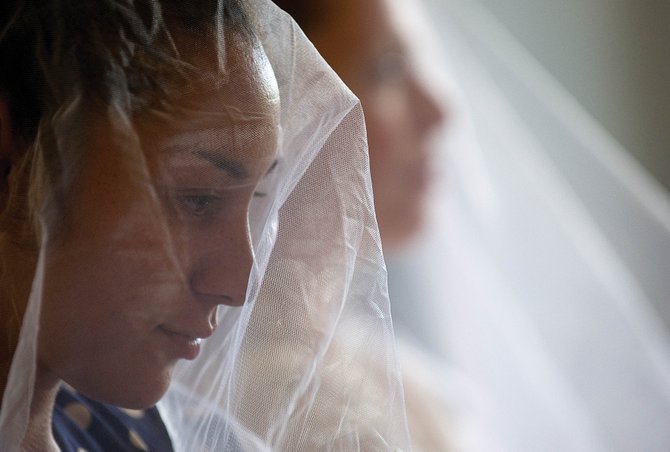 Actress Martine Gray rehearses the role of Ursula in the Shakespeare play "Much Ado About Nothing" for this year's Piknik Theatre, which will begin Friday with an original piece at Spring Creek Park. The company is scheduled perform the Shakespeare play at 6 p.m. Saturday in West Lincoln Park.
Stories this photo appears in:

Shakespeare's "Much Ado About Nothing" could actually be about anything. And for this summer's Fourth annual Piknik Theatre Festival, it's about a wildly raucous nautical culture in the 1940s. Think campy sailor suits, maidens in distress and giant, garish acting under the direction of festival Director Stuart Handloff.