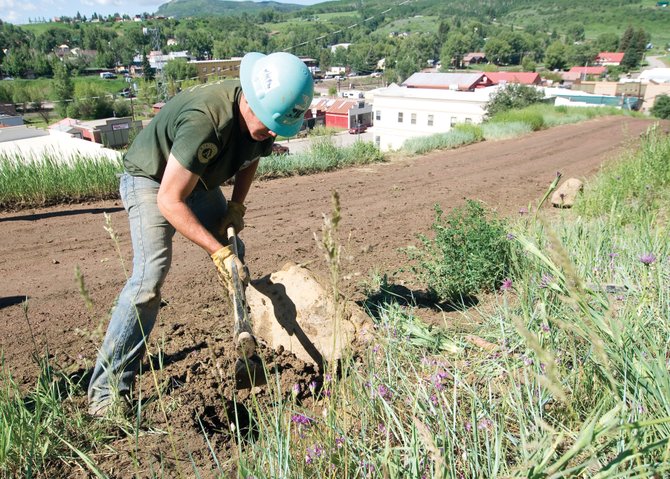 Brandon Roche, of the Rocky Mountain Youth Corps, works on a new hiking trail in Oak Creek.
Stories this photo appears in:

A Facebook page has been launched, and the organizers of the Run Rabbit Run race are offering to donate to the fund if volunteers donate their time to help clean up trails after the event.

Since 2003, a pair of old water plant settling ponds has sat untouched at Williams Street and Arthur Avenue, enclosed by a barbed-wire fence to keep people and animals away. Community members hope that by the end of summer, they'll have one, as the town of Oak Creek plans to transform the old settling ponds into a new community recreation hub.