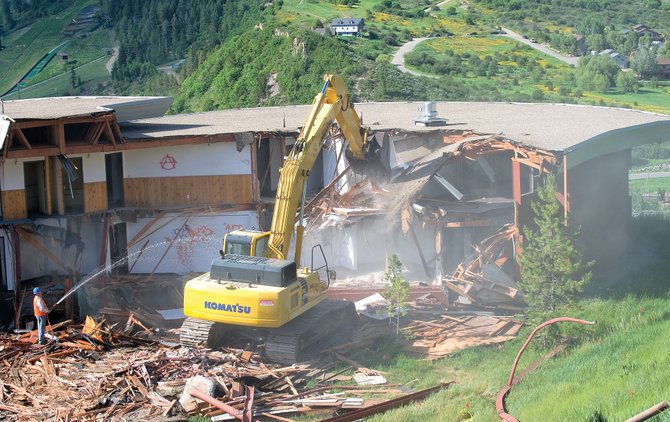 Crews use an excavator to tear down Monson Hall on Monday on the Colorado Mountain College campus in Steamboat Springs.
Stories this photo appears in:

Local college tears down Monson Hall
Denise Roach had mixed emotions Monday as she watched excavators tear through the wood and brick that made up Monson Hall on Colorado Mountain College's Alpine Campus. Bogue, Monson and Willett are being razed to accommodate a 60,000-square-foot administrative and classroom building that will use geoexchange heating and cooling technology. Monson was the first to go.