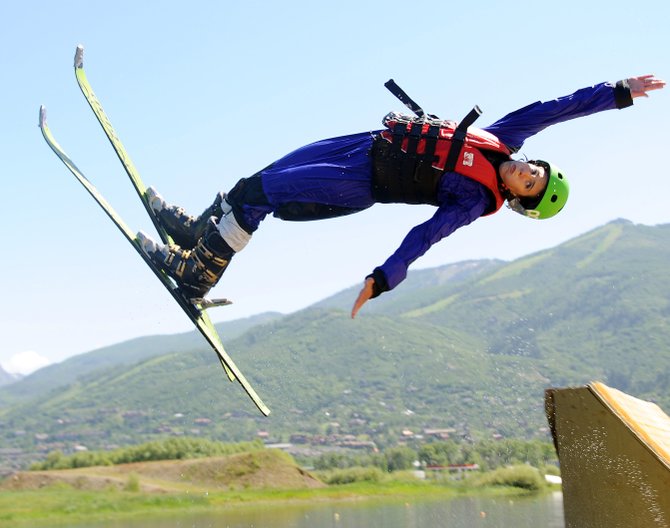 Sophia Schwartz flies through the air after jumping off the water ramp at Bald Eagle Lake in Steamboat Springs. Schwartz is expected to travel to Australia to train.
Stories this photo appears in:

The flight from Los Angeles to Australia takes 14 hours. From there, it's a five-hour van ride from Sydney to just outside Mount Perisher. And it's all for advancing careers and chasing snow.