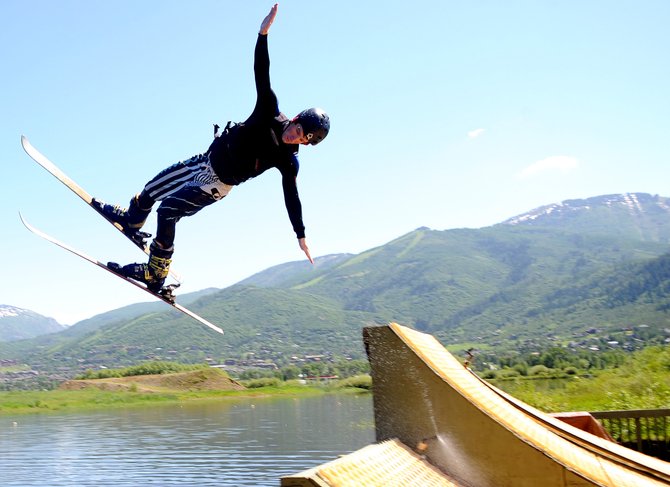 Michael DeGrandis flies off the jump at the water ramp at Bald Eagle Lake near Steamboat Springs. Coaches said the ramp allows the team priceless training opportunities.
Stories this photo appears in:

Skiing off the Steamboat Springs Winter Sports Club's water ramp at Bald Eagle Lake on the eastern edge of Steamboat Springs is a lot of things. It's scary and fast, wet, of course, and cold. It, however, is not complicated. So I tightened my helmet, double knotted my swim trunks and turned into the hill.