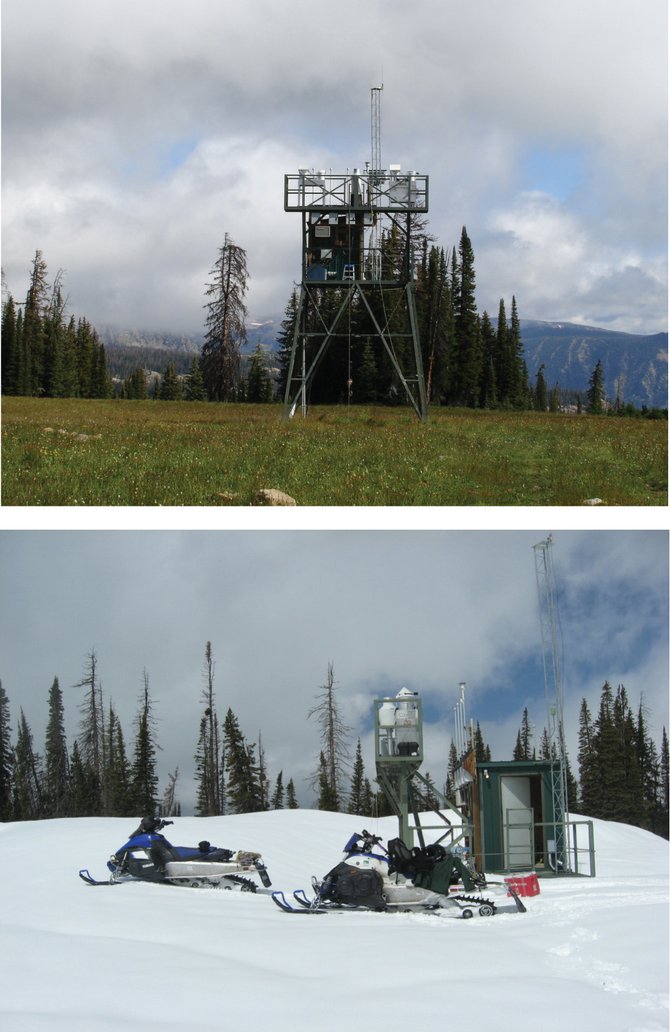 You do the Math: The Tower measuring site at 10,500 feet on Buffalo Pass in summer, top, and with 194 inches of snow May 24.
Stories this photo appears in:

Tom Ross can't recall a spring like this one
How crazy was spring runoff 2011 in the Boat? A neighbor of mine swears he saw a trout jumping in the flooded parking lot of Steamboat Hotel on the evening of June 4. It was a rare asphalt trout (salmonidae bitumina for you expert anglers).