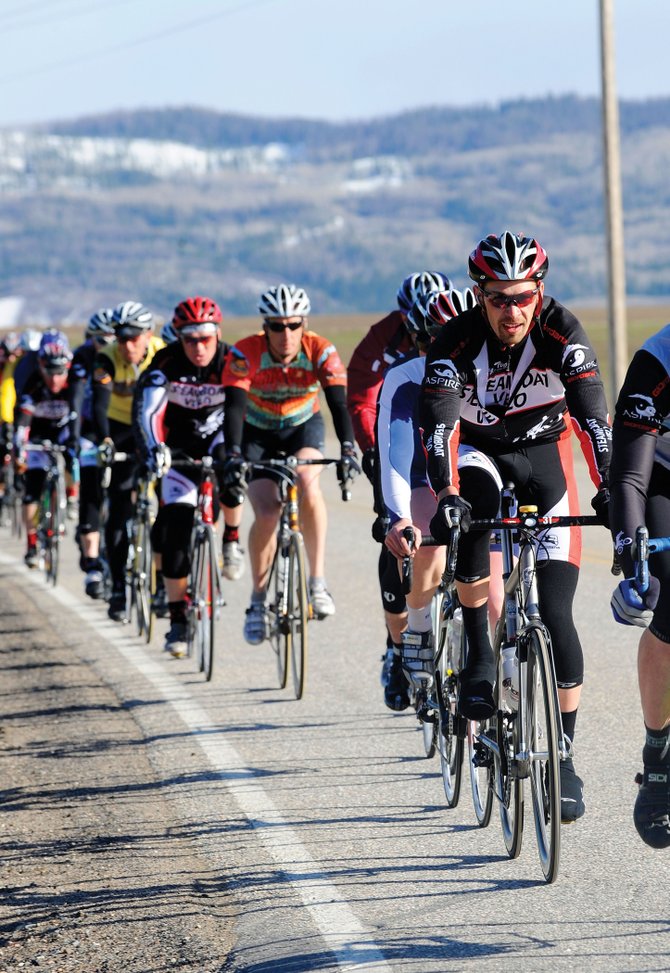 In 2009, Corey Piscopo organized the four-day Steamboat Stage Race, the only race of its kind in Colorado. The event attracted 305 riders, and as many as 400 competitors are expected to race this year.
Stories this photo appears in:

Of cycling and stage races
Corey Piscopo says his passion for cycling probably began as a kid who liked to fill up on ice cream. Unlike most children, he felt he had to get a workout in and then reward himself with a treat. So he regularly rode his bike to the nearest Dairy Queen five miles from his home in Sanbornton, N.H.