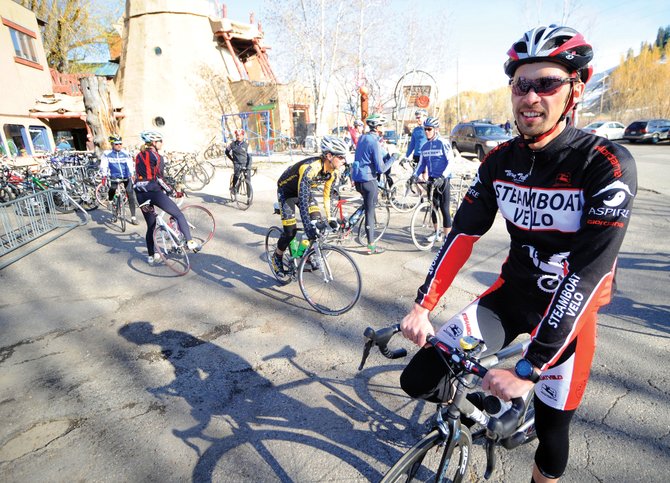 Corey Piscopo landed a job in sales at Moots and quickly started to address some of the things that Steamboat lacked when it came to cycling.
Stories this photo appears in:

Of cycling and stage races
Corey Piscopo says his passion for cycling probably began as a kid who liked to fill up on ice cream. Unlike most children, he felt he had to get a workout in and then reward himself with a treat. So he regularly rode his bike to the nearest Dairy Queen five miles from his home in Sanbornton, N.H.