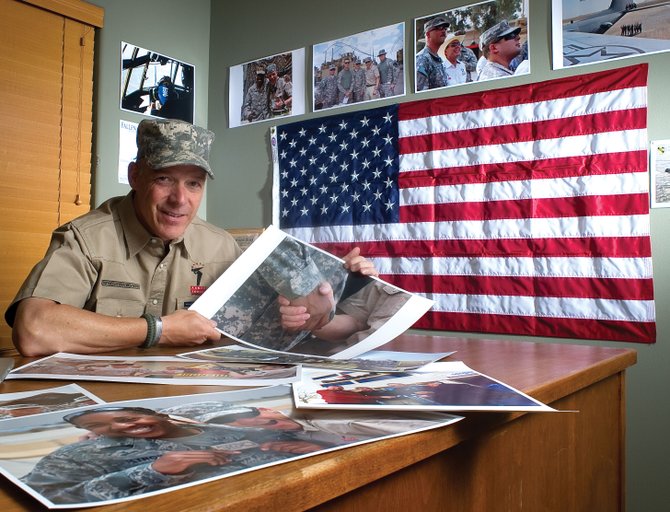 One of the many photos in Rob Powers' office simply shows a close-up image of two hands connecting in a firm grip. The photo was taken in a remote, combat-ridden location in the Middle East.
Stories this photo appears in:

Serving those who serve
Rob Powers organizes and leads several American300 Warrior Tours a year to U.S. military bases, in combat zones and peaceful areas, to improve the resiliency and morale of troops. He brings along Olympians rodeo stars, country musicians, professional athletes and others.