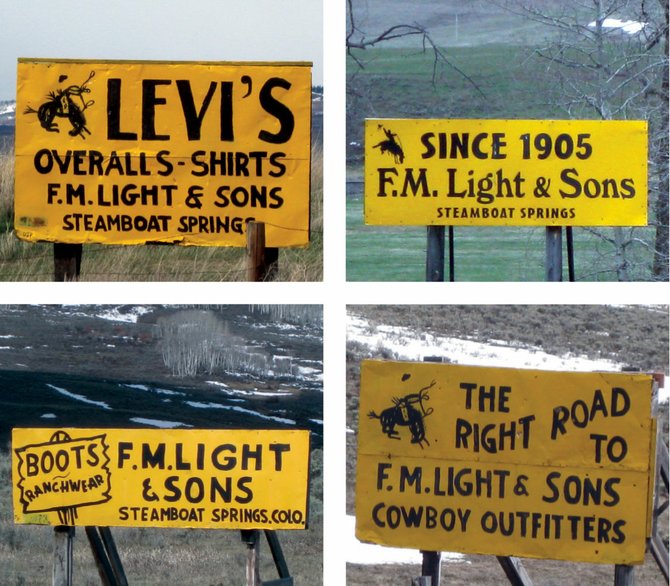 F.M. Light & Sons pays an annual fee for each of its 100 signs and repaints them every year.
Stories this photo appears in:

Bored on the drive from Kremmling to Steamboat Springs? Try counting signs. F.M. Light & Sons signs, to be exact. In all, there are 99 such signs strewn about the highways of Northwest Colorado and one more at the rodeo grounds for an even 100.