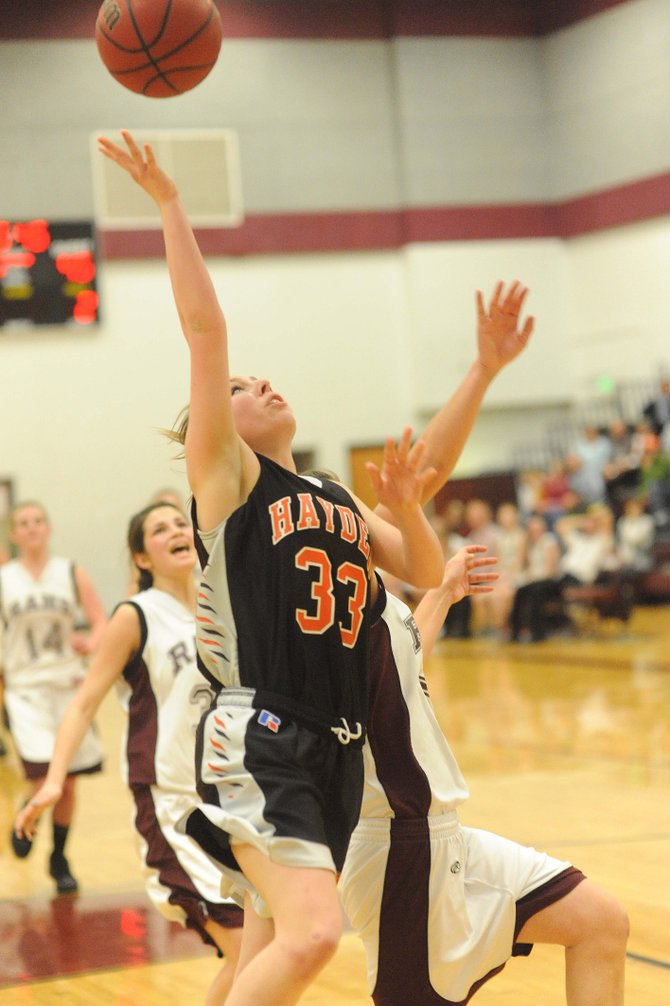 Hayden's Brette Frentress cruises for a layup Friday against Soroco.
Stories this photo appears in:

Tigers girls hoops defeats Rams, 60-46
The Hayden High School girls basketball team wasn't always great Friday night. In fact, it frequently struggled. But where the Tigers dominated, they did so thoroughly, and despite facing a determined Soroco team playing in front of a raucous home crowd, that was enough. Hayden overcame a double-digit first-half deficit to beat Soroco, 60-46.
January 29, 2011 midnight