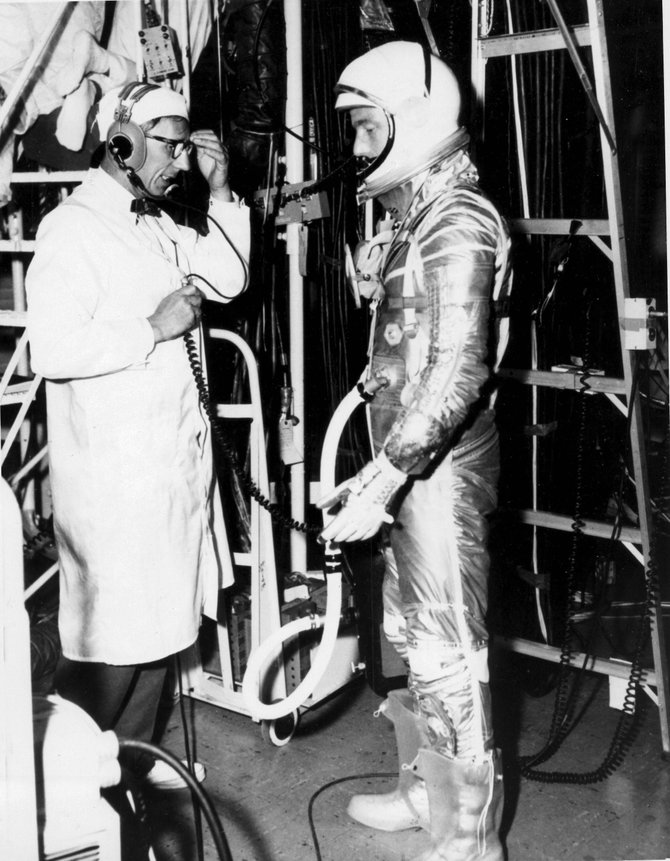 Scott Carpenter prepares for a simulated flight at Hangar S White Room. Assisting Carpenter is Guenter Wendt, spacecraft pad leader for McDonnell Aircraft, prime contractor for the Mercury spacecraft.
Stories this photo appears in:

The Routt County Board of Commissioners voted unanimously Tuesday to approve $200,000 in purchase of development rights tax dollars to help conserve the 480-acre Frye Ranch in North Routt County. The ranch has ties to the beginnings of the American space program.