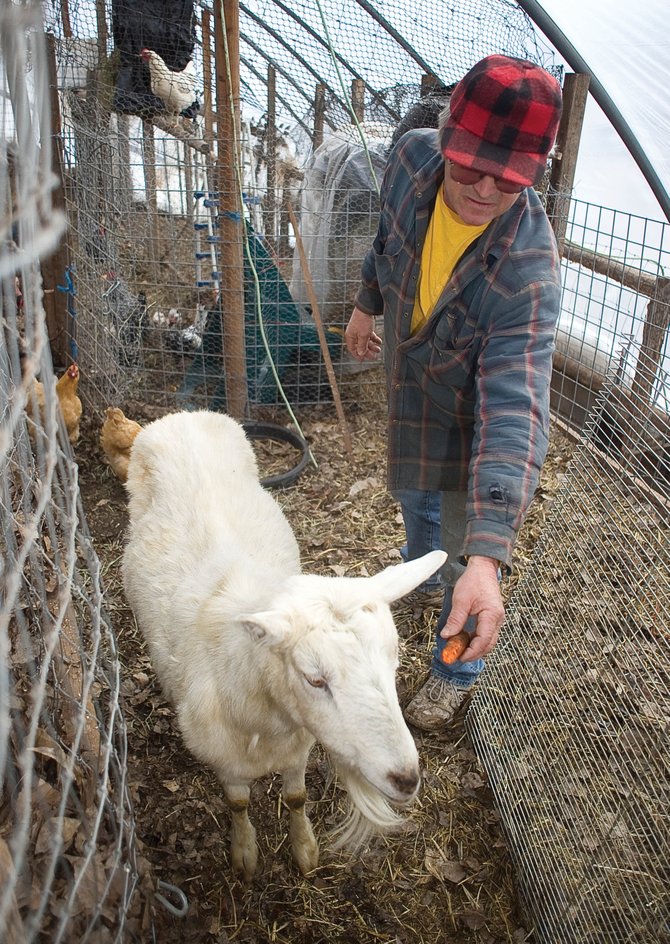 John Fielding cares for his goats at his Old Town home, located at 12th and Oak streets. Fielding is hoping the city will change its ordinance restricting goats to lots of at least half an acre.
Stories this photo appears in:

The Fielding residence is home to five humans, five dogs, two goats and more than 40 chickens, including about 25 fledglings. The humans and the dogs are within city regulations for the plot of about one-third of an acre. The goats and chickens are not. John Fielding is spurring an effort to change that — for the goats, anyway.
January 23, 2011 midnight