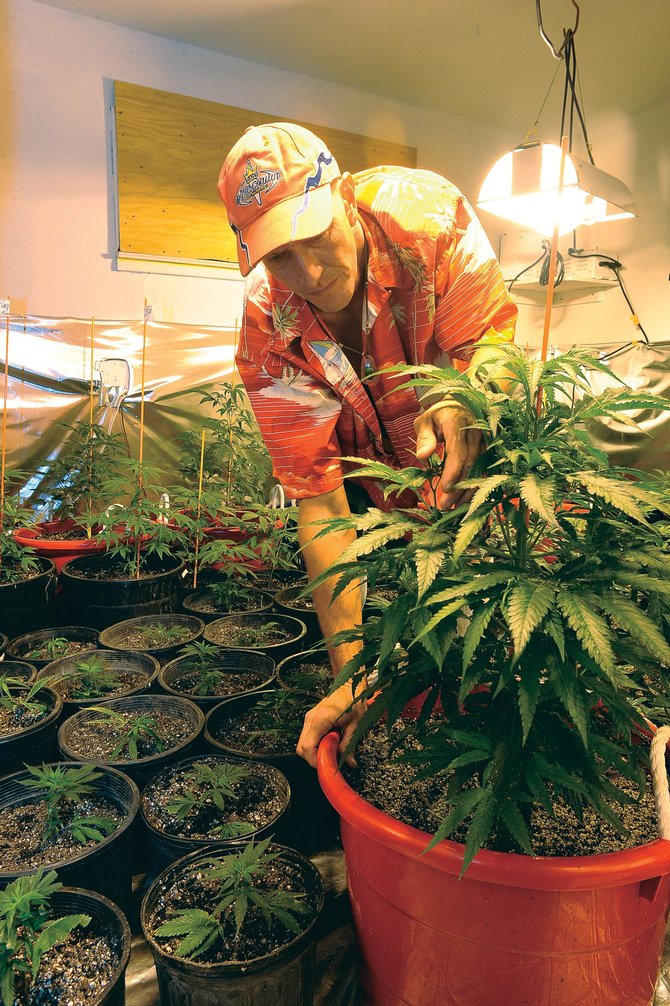 Chris Ward, owner of Aloha's in Milner, is asking the Steamboat Springs City Council to consider allowing a fourth medical marijuana center in the city. City officials will review changes to the city's regulations next month amid reports of booming local customer numbers for the growing industry.
Stories this photo appears in:

A Milner medical marijuana center is considering expansion and Steamboat's Rocky Mountain Remedies is reporting more than 600 consistent, local customers — and more than 3,000 customers overall — as city officials prepare to review revised regulations for the industry next month.
January 21, 2011 midnight