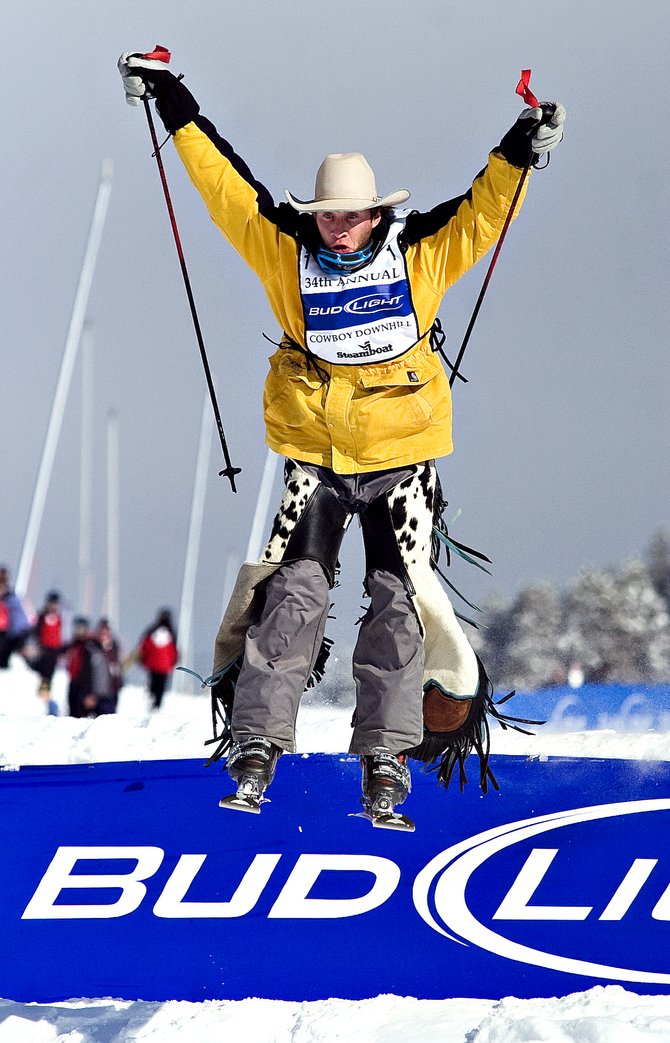 Competitor Jed Moore takes a flying leap off a jump on the Stampede run at Steamboat Ski Area in the 34th annual Bud Light Cowboy Downhill in 2008. This year's event is at 4 p.m. Tuesday.
Stories this photo appears in:

There's no requirement that participants in the Cowboy Downhill be good skiers or snowboarders. That's a good thing. Because it wouldn't be the same without cowboys and cowgirls bumbling and tumbling down the slopes at Steamboat Ski Area. The event starts at 4 p.m. today.
January 17, 2011 midnight