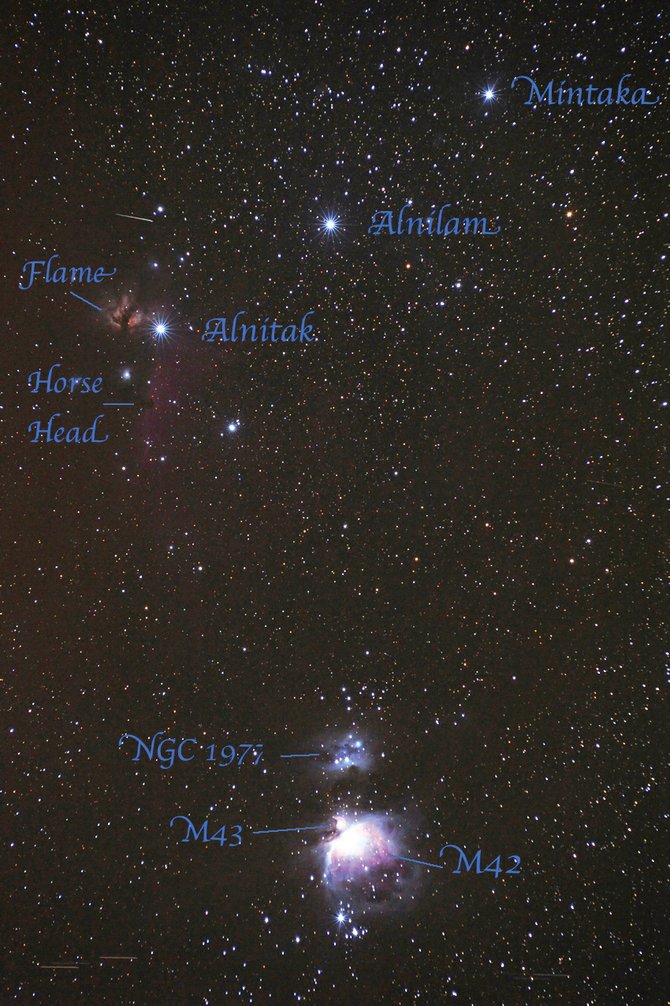 The three stars marking Orion's Belt, Alnilam, Alnitak and Mintaka, are visible high in the southern sky at about 9 p.m. in January. Look at the middle star in Orion's sword, just below his belt, to find the Great Orion Nebula.
Stories this photo appears in:
Anyone who ever has looked up at the starry, winter sky has seen it, though they might not have realized what they were looking at. The three bright stars in a neat little row stand out among the other stars like a neon sign.
January 12, 2011 1:07 a.m.