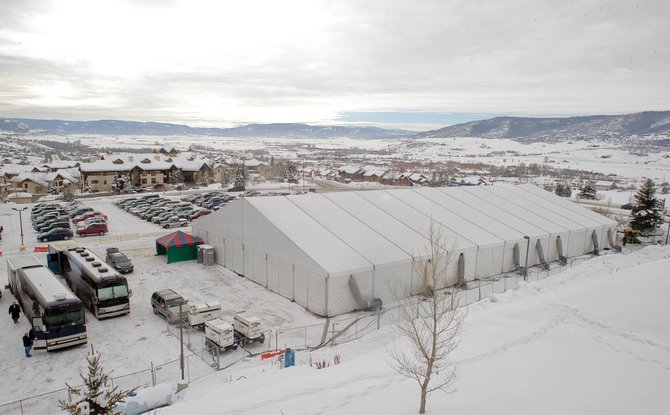 The Knoll Parking Lot will be rocking this week as MusicFest at Steamboat returns to Ski Town USA. MusicFest, an annual group ski trip and music festival produced by Austin, Texas-based Dickson Productions, draws thousands of visitors to Steamboat Springs each winter.
Stories this photo appears in:

As it launches its 26th season, the MusicFest at Steamboat is laying claim to the busiest tourism week of the ski season. The Chamber is anticipating 12,300 people will spend the night here Saturday compared with the peak of the holidays Dec. 29 when there were 10,900 vacationers.