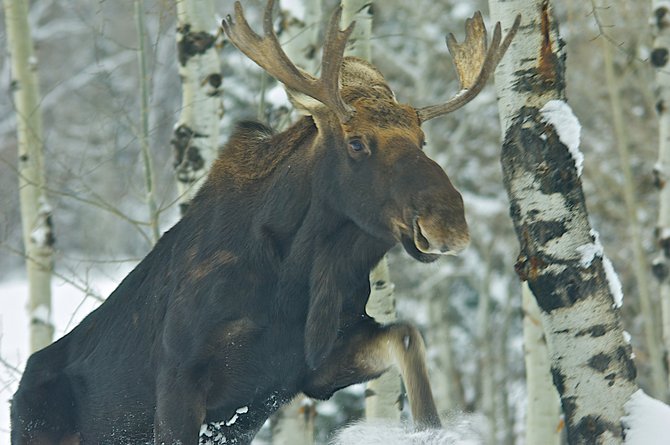 Steamboat Today reader Scott Hoffner captured a shot of this moose at noon Wednesday in his backyard near Rollingstone Ranch Golf Club. He said moose have become a more common sight in his neighborhood.
Stories this photo appears in:

Limited hunt in 2011 a possibility after aerial survey
The moose population in Routt County has grown to the point that Colorado Division of Wildlife officials are preparing for the likelihood that for the first time a limited number of moose hunting licenses could be issued here in 2011. District Wildlife Manager Dan­ielle Domson said a recent aerial survey of the game unit located 30 moose.