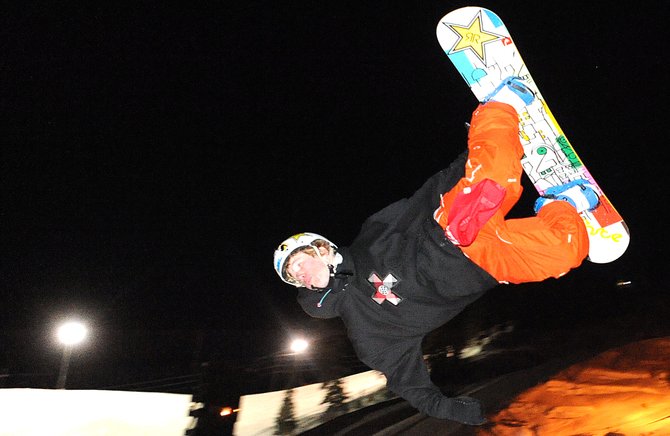 Jarryd Hughes grabs his board as his flips through a trick on Thursday at a big air competition at Howelsen Hill in Steamboat Springs.
Stories this photo appears in:

The sun had slid away, the cold had set in, and, underneath a snowstorm that was oh-so-slowly beginning to unload, the first Steamboat Park Challenge had come and gone from Howelsen Hill in Steamboat Springs. The competitors didn't leave, however. As soon as the last competing snowboarder flew on his last scored ride Thursday, a stream of riders and skiers started to hike right back up to the launching point.
February 27, 2011 midnight