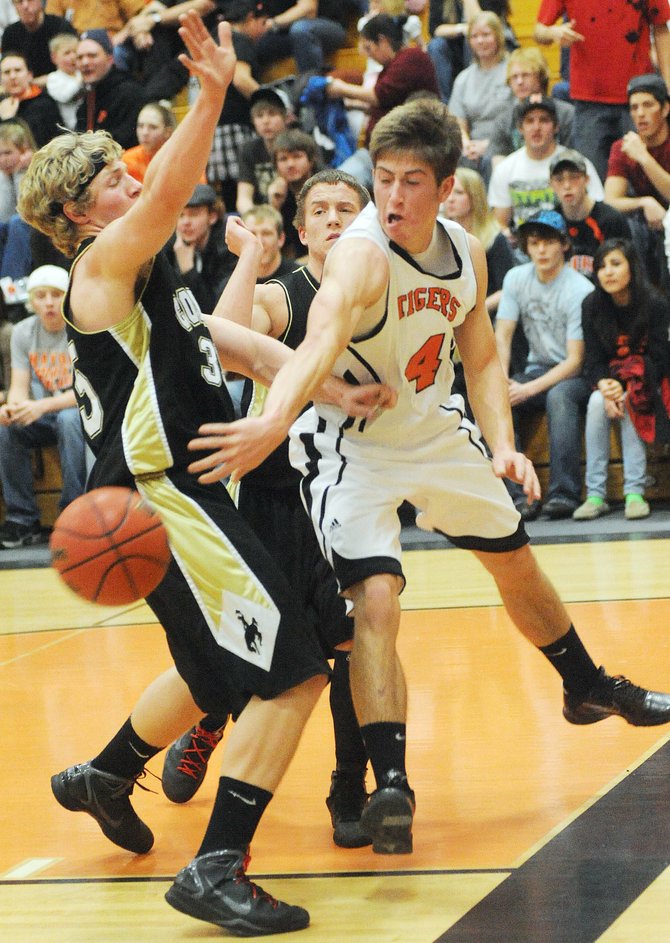 Hayden's Graig Medvesk slips a pass around a Meeker defender on Friday as the Tigers beat the Cowboys.
Stories this photo appears in:
Just like that, it happens. Sure, for the better part of two-plus quarters the Meeker High School boys basketball team toyed with the notion of upsetting top-seeded Hayden on its home floor. But as the Tigers have done all year to district competition, Hayden clamped down, got scoring from all over and ran away with a 64-48 win.