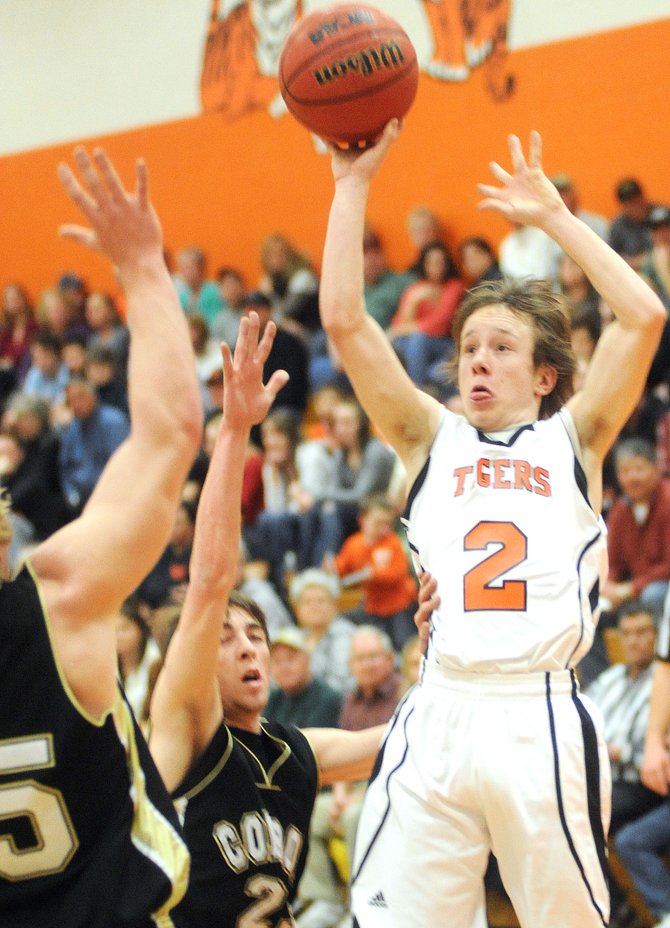 Hayden's Hunter Johnston rises up for a shot in the first half of Friday night's district semifinal game in Hayden. The Tigers exploded in the second half to beat Meeker. They'll face Paonia today in the district championship.
Stories this photo appears in:
Just like that, it happens. Sure, for the better part of two-plus quarters the Meeker High School boys basketball team toyed with the notion of upsetting top-seeded Hayden on its home floor. But as the Tigers have done all year to district competition, Hayden clamped down, got scoring from all over and ran away with a 64-48 win.