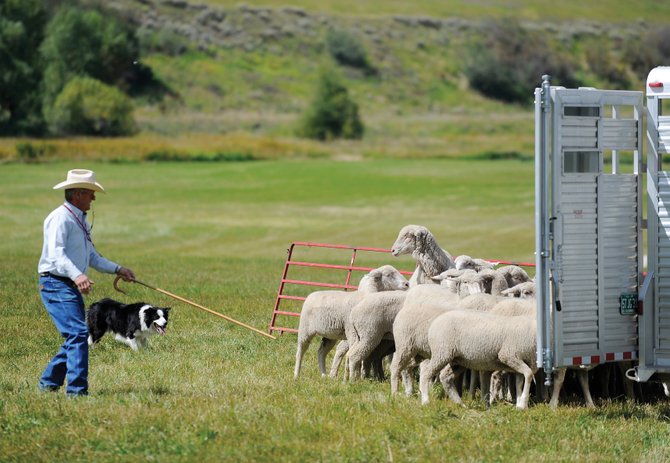 Chuck Riley, of Bowie, Texas, and his dog, Moss, try to move a herd of sheep into a trailer during a demonstration in September at the Steamboat Stock Dog Challenge at the Stanko Ranch. The number of farms in the state fell slightly from 2009 to 2010.
Stories this photo appears in:
From 1954 to 2007, Routt has fewer big farms but more small
For Routt County ranchers, agricultural land has more value than just what it provides to make a living. There's value in the ranching lifestyle and in adding diversity to the local economy. In Colorado, the number of farms fell by less than 1 percent, from 36,200 to 36,100.
February 23, 2011 2:30 a.m.