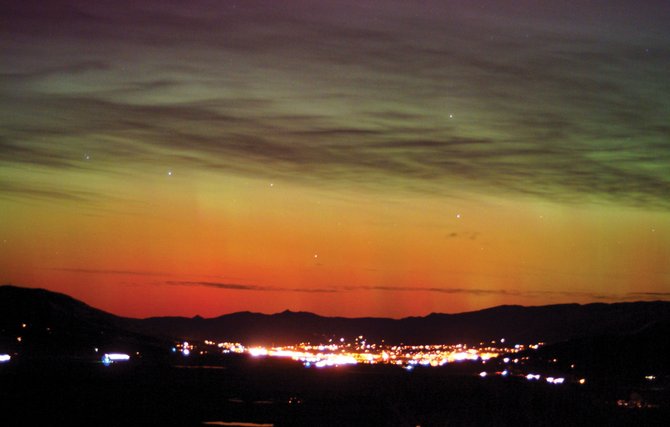 On Nov. 7, 2004, a vivid aurora broke out over Northwest Colorado and lasted through much of the night. The red and green northern lights danced over Steamboat Springs while the town slept. Although rare,auroral displays over Colorado can happen when the sun spews clouds of plasma toward the Earth during times of increased solar activity, as we seem to be entering now.
Stories this photo appears in:

Excitement built this past week when the strongest solar flare in nearly five years erupted on the sun, precipitating a chance for a large geomagnetic storm. As it turns out, the blast was rather weak when it blew past Earth on Thursday night, but the message was clear — solar activity is heating up again after a prolonged lull.
February 22, 2011 midnight