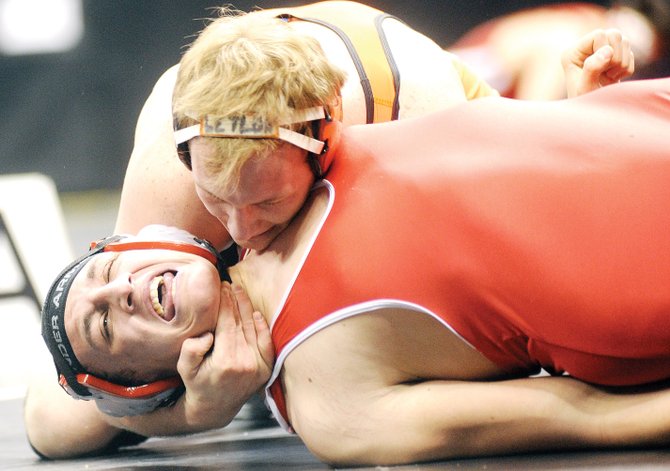 Hayden senior Treyben Letlow rolls Crowley County's John Gray to his back Friday in the Class 2A state wrestling 215-pound semifinals. Letlow quickly collected the pin for his 70th consecutive victory. He'll try to make it back-to-back 215-pound state championships today as the event wraps up in Denver. Read more on page 21.
Stories this photo appears in:

A year ago, Treyben Letlow celebrated a victory in the Class 2A state wrestling semifinals by rolling to his back, pumping his fists and letting out a whoop that pierced even the frenzied air of Denver's Pepsi Center. On Friday night, taking the first step to a repeat with a first-round pin, Letlow walked off the mat with nary a word, his eyes focused and his message clear.
February 19, 2011 1:09 a.m.