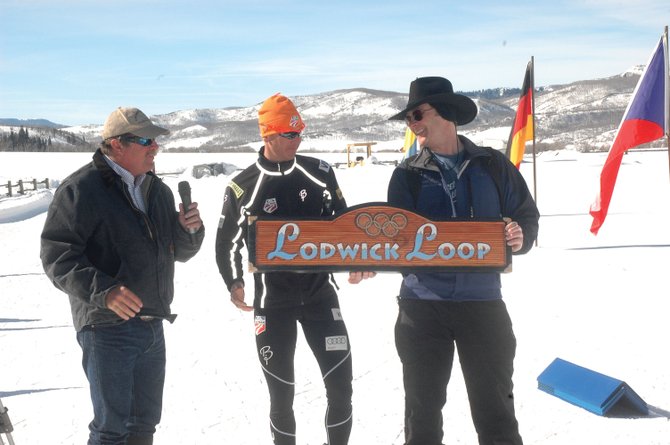 Lodwick Challenge organizers Johnny Fisher, left, and Erik Lunde present U.S. Nordic combined skier Todd Lodwick with a trail sign commemorating the Lodwick Loop at The Home Ranch in Clark on Sunday.

Stories this photo appears in:

Dennis Lodwick offered a little race strategy at The Home Ranch on Sunday morning. Figuring that if anyone knows how to get the best of Lodwick's son, Todd, in a cross-country ski race, it would be the old man, so I slipped Dennis a $5 bill and whipped out my reporter's notebook, preparing to take detailed notes. "Start out slow, and then taper off," Dennis whispered in my ear.