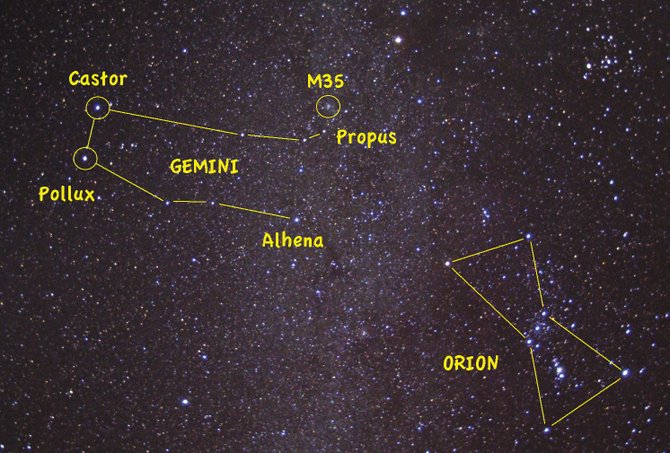 Castor and Pollux, the twin stars of Gemini fame, can be spotted close to winter's showpiece constellation, Orion the Hunter. Look high overhead at about 9 p.m. in late February.
Stories this photo appears in:
High overhead in the early evening skies of late winter, you'll find a close pair of stars, nearly equal in brightness. Upon seeing these stars, one would not be surprised to learn that they always have been associated with the mythological Gemini twins. These stars of winter represent the twin sons of Leda, from Greek mythology.
February 15, 2011 midnight