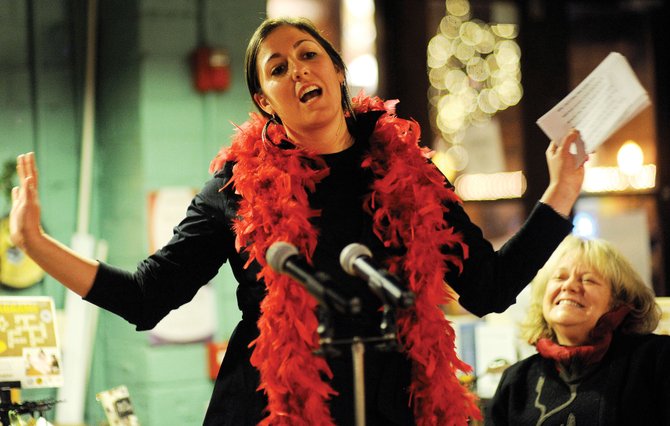 Kyle Paolantonio performs during a rehearsal for the Vagina Monologues on Thursday at Off the Beaten Path Bookstore in Steamboat Springs. The production will take place at 8 p.m. Sunday and Monday, and tickets are $15.

Stories this photo appears in:
Several local women of all ages, professions and personalities will have the chance to be open about their bodies and sexuality when they read the "The Vagina Monologues" during the first celebration of V-Day Steamboat Springs.