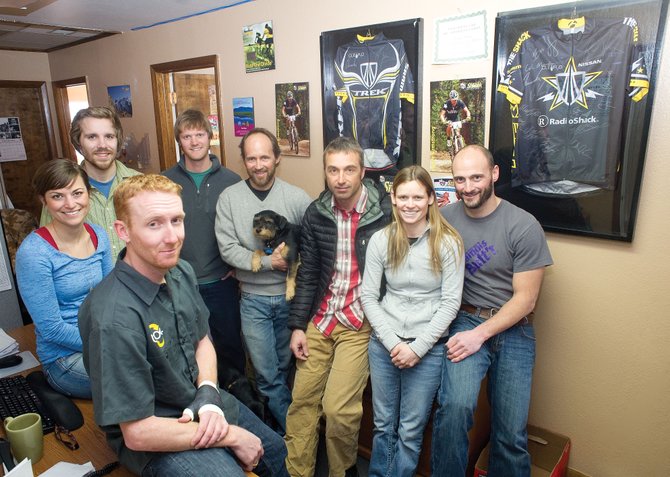 Nate Bird sits in front of Honey Stinger staff Thursday morning. Behind him is Lauran Dodge and, from left, Nick Sunseri, Pete Kraska, Bill Gamber, holding Griffin, Rich Hager, Melanie Maltby and Jeremiah Jackson.
Stories this photo appears in:

As city explores economic development, Honey Stinger expands
At least one well-known local business owner isn't holding his breath to see what economic development policies city officials may or may not craft in Centennial Hall. "I don't follow any of that stuff, to be honest," Bill Gamber said Thursday. "I'm too busy." Stopping by the BAP house and Honey Stinger hive to chat with Gamber sheds an interesting light on the City Council economic development discussions, which have remained largely theoretical and "in the clouds," as Councilman Jon Quinn noted last month.
February 11, 2011 11:06 p.m.