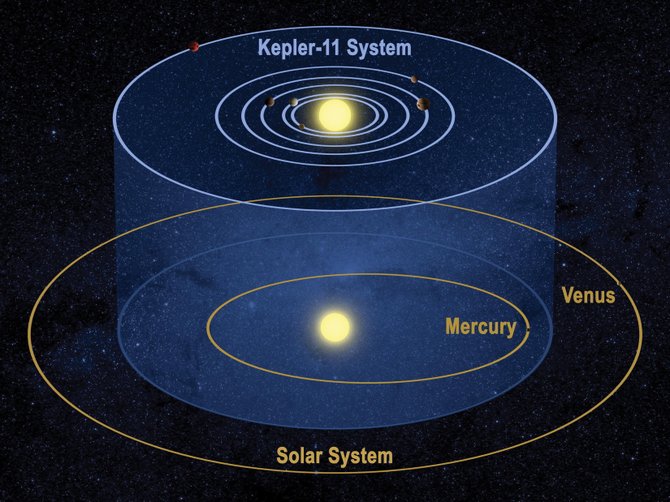 One of the 150,000 stars caught in the Kepler spacecraft's steady stare, Kepler-11 has at least six planets orbiting it. Five of the six orbit closer to their sun than our innermost planet, Mercury, orbits our sun. None of these planets seem to orbit within their star's "habitable zone," but additional planets lying in larger, cooler orbits have not been ruled out.
Stories this photo appears in:

It's still hard for me to think that before 1995, there were only nine planets known to exist in the universe, and all of them orbited the sun. It was then that astronomers announced the discovery of a new planet orbiting a distant sun-like star named 51 Pegasi.
February 8, 2011 midnight