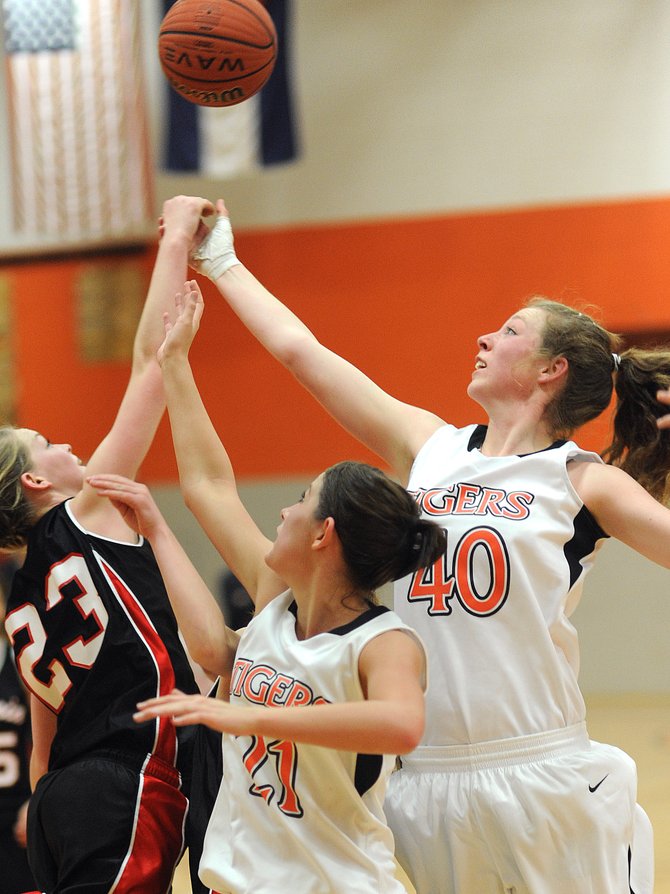 Paonia's Ce'rra Carsten knocks a ball away from Hayden's Aubree Haskins on Saturday as the Eagles beat the Tigers, 63-48. Paonia led by double digits for much of the game, forcing Hayden into turnovers and bad shots.
Stories this photo appears in:

Paonia's fast and efficient proved more valuable than Hayden's tall and experienced as Hayden lost, 63-48, on Saturday. That was the rule of the game. The Tigers pieced together a strong surge in the third quarter, but the Eagles were too good before and after.
February 6, 2011 12:21 a.m.