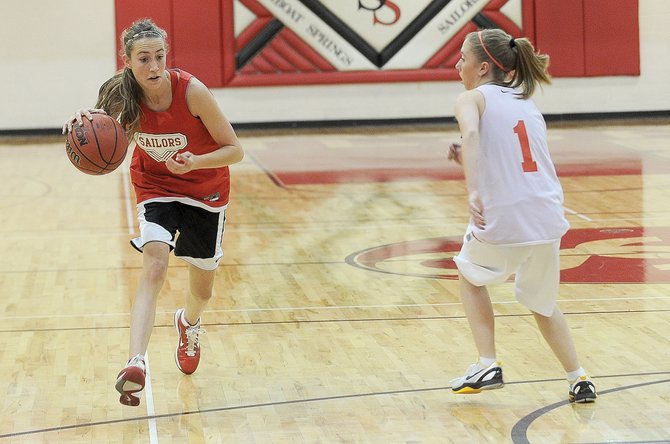 Steamboat Springs guard Sydney Bauknecht moves the ball against her teammates in practice Wednesday morning at Steamboat Springs High School.
Stories this photo appears in:

Sydney Bauknecht often played basketball at a frenetic pace last season. Her athletic ability has never been questioned, but whether she could rein in her game was one of the biggest questions marks for the Steamboat Springs High School girls basketball team entering this season.