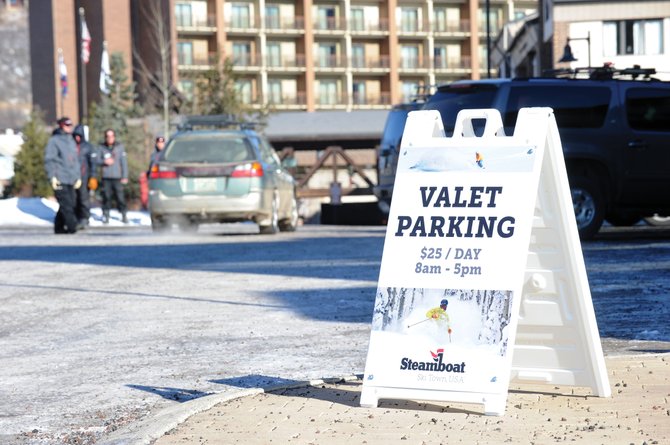 Steamboat Ski Area has introducing valet service at the skier drop-off location at the Gondola Transit Center.
Stories this photo appears in:

Guests can have their car parked for them in Knoll Parking Lot
Guests at the Steamboat Ski Area now have the option of valeting their car during the holiday season. For $25, guests can pull up to the passenger unloading zone in the Gondola Transit Center and leave their car with a valet, who will park it in the lower Knoll Parking Lot.