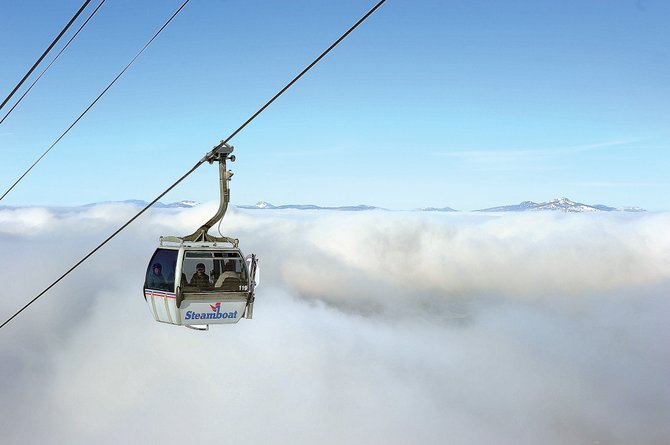 A gondola car rises above the clouds that blanketed the valley floor Tuesday morning in the Yampa Valley. Later in the afternoon, the clouds gave way and blue skies dominated the view not only from the slopes of Steamboat Ski Area but also across Steamboat Springs.
Stories this photo appears in:

The mountains surrounding Steamboat Springs could get a fresh powder dust-up of as much as 12 inches. Between 4 and 8 inches are expected in the city by midday Thursday.