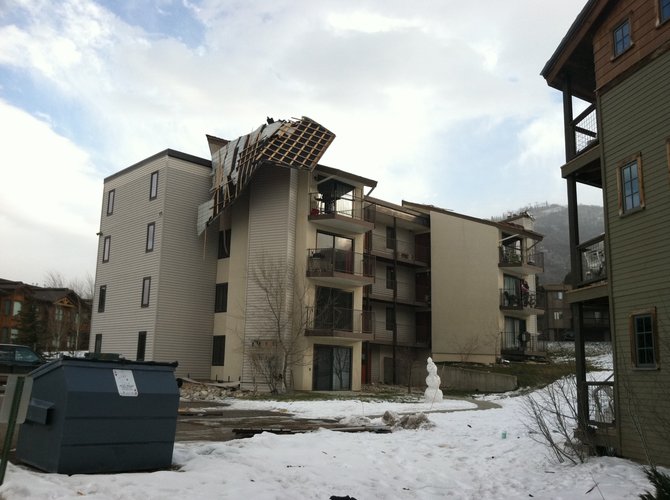 Residents of the Spring Meadows condo complex reported the roof blowing off at about 7 a.m. Thursday.
Stories this photo appears in:

The Steamboat Ski Area resumed operations at 8:30 a.m. Friday, one day after winds clocked at 123 mph shut down the lifts and caused damage across the city.
By Pilot & Today staff
December 1, 2011 8:37 a.m.