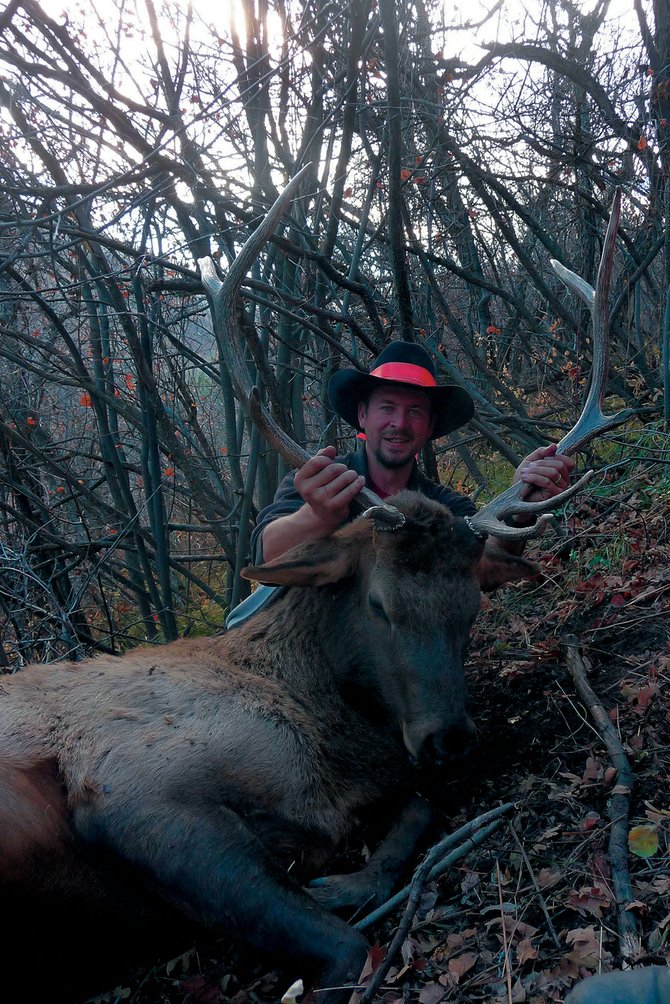 Tony Lawton, of Grand Junction, poses last hunting season with an elk he shot on Indian Run in Northwest Colorado.
Stories this photo appears in:

Hunting is a way of life in Northwest Colorado for Lawton family
Up at 3 a.m. Getting acclimated with horses. Heading out before the sun rises. After 15 years, the process is still fairly new to Carrie Lawton, who married into one of the most ardent hunting families in Northwest Colorado. But to her credit, she didn't grow up with the same routine as the rest of her family. As part of the Lawton clan, Carrie has grown to appreciate the early morning timelessness of hunting as a result of spending time with family patriarch LeRoy Lawton.
August 28, 2011 9:58 p.m.