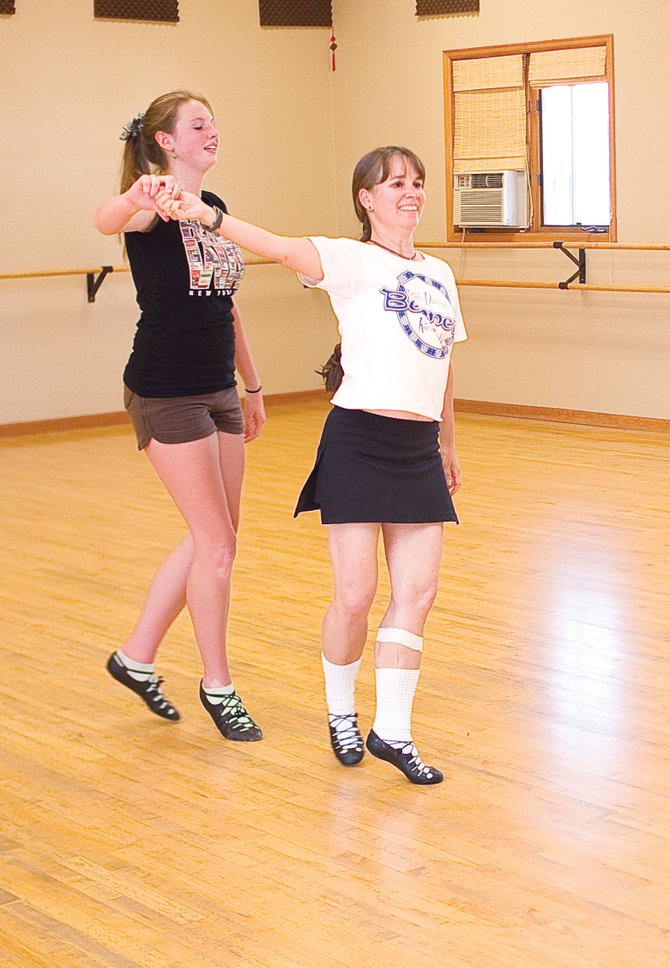 Student McKendrey McGown, left, and instructor Nora Parker dance at the Elevation Dance Studio in Steamboat Springs. Parker is opening her own studio, a chapter of the Bennett School of Irish Dance, next week at Excel Gymnastics.
Stories this photo appears in:
Thea Dardanis was breathing heavily as she walked over to the barre and took a long sip of water. "I'm exhausted," the 8-year-old announced. Behind her, high school freshman McKendrey McGown and dance teacher Nora Parker were practicing a complex jig in front of the mirror at Elevation Dance Studio.
August 20, 2011 1:01 a.m.