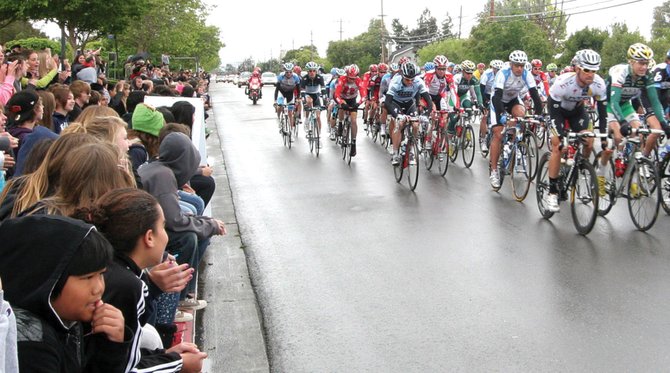 Crowds line the steets of Livermore, Calif., during the Tour of California professional stage race in May. Livermore officials say the race brought significant attention to their town. Steamboat officials expect the same when the USA Pro Cycling Challenge rolls into town later this month.
Stories this photo appears in:

With the USA Pro Cycling Challenge set to make its debut on Colorado soil in less than two weeks, the experiences of other stateside pro races like the Tour of California and the Tour of Utah provide a link to what can be expected here in Steamboat.