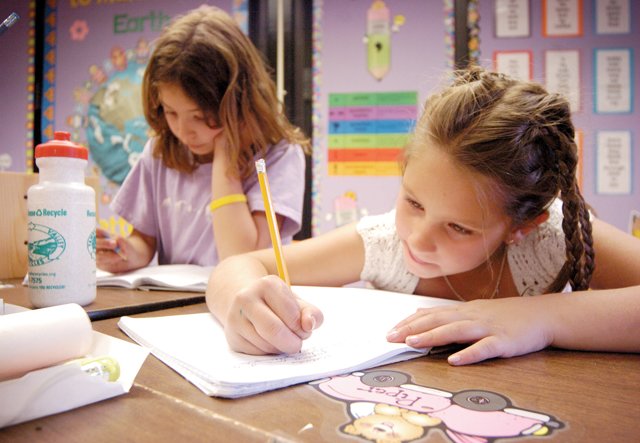 Piper Rillos, right, and Lark Skov, left, work on a writing assignment at Strawberry Park Elementary School in 2007. Routt County educators are preparing their students for the state assessment that will replace the CSAP in 2014. In the meantime, they're poring over the results from the last CSAP and retooling their curriculum for the upcoming school year.
Stories this photo appears in:

TCAP testing system to replace CSAPs
Routt County educators said this week that although the test may be changing, the process will largely remain the same. This year was the last for the Colorado Student Assessment Program, the standardized test taken by third- through 10th-graders.