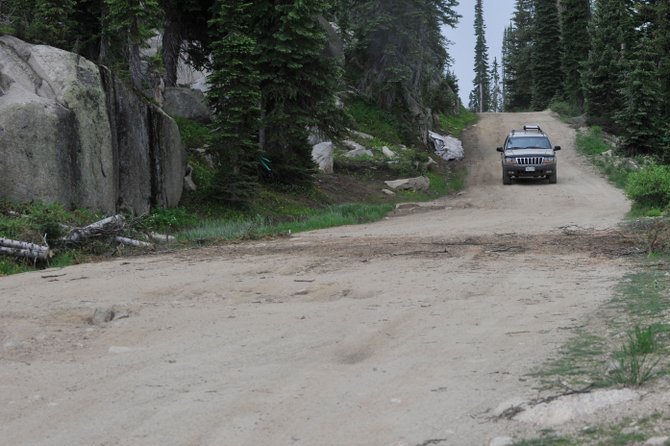 A jeep makes its way along one of the better parts of the Buffalo Pass road Wednesday afternoon. Planned work on the culvert could close the road by Aug. 15.
Stories this photo appears in:

For people who have been waiting for the unrelenting snow banks to allow the Buffalo Pass road to open up access to the Continental Divide north of Steamboat, it's time to make plans. Forest Road 60 is open to Summit Lake, but it's likely to close down again.