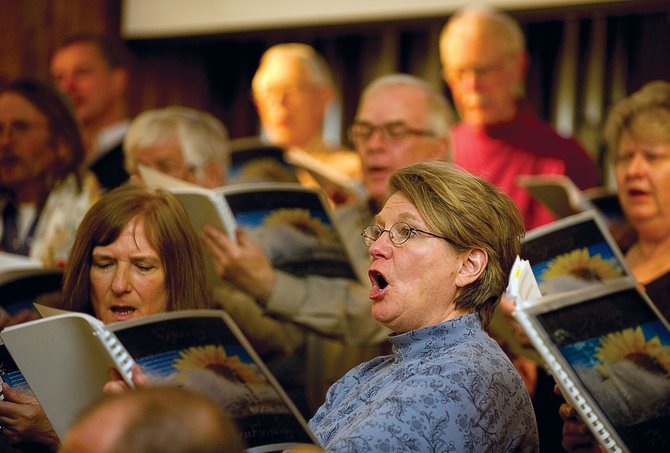 The sounds of the Yampa Valley Singers and Steamboat Chamber Singers, featuring the Steamboat String Quartet, will fill the United Methodist Church of Steamboat Springs during this weekend's "Spring Awakening" concert. Singers including Nancy Kramer will help bring the sounds of spring to life during performances at 7 p.m. Saturday and 3 p.m. Sunday.
Stories this photo appears in:

Two concert performances of "Into The West — A Musical Journey Across America," sung by The Yampa Valley Singers will be held at 7 p.m., Friday, April 1 and at 4 p.m. Saturday, April 2 at the United Methodist Church, Eighth and Oak streets.

The instruments of the Steam­­boat String Quartet sighed like the frozen air of winter, and a chorus of voices, soft and solemn, rose to the ceiling of the United Methodist Church on Tuesday evening as the Yampa Valley Singers launched into "Requiem," by Mack Wilberg.