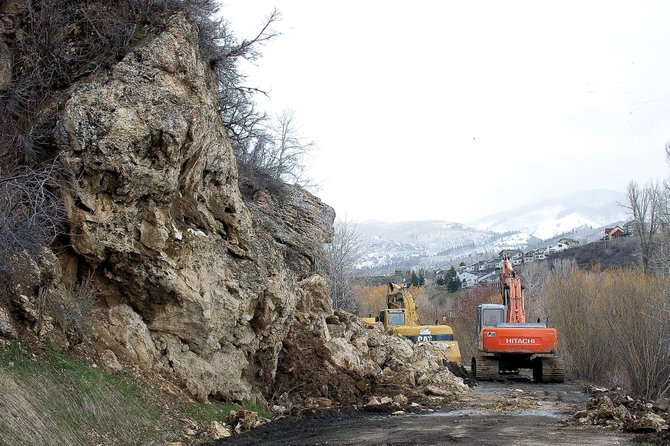 Rocks and heavy equipment sit on River Road just around the corner from the Brooklyn neighborhood in downtown Steamboat. The stretch of road from Brooklyn to the Tree Haus subdivision has been closed since last week while crews try to remove rocks that still pose a threat to driver safety.
Stories this photo appears in:
Road and bridge director says spring is like none in 20 years
Routt County officials are preparing to enter unknown territory as they contemplate a spring runoff season that has the potential to cause flooding like the valley hasn't seen in decades. More than 100 inches remains on Rabbit Ears Pass.