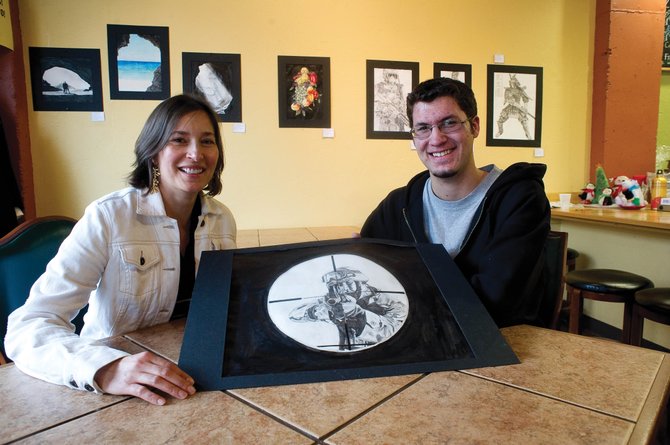 High school art student Mirko Erspamer and middle school art teacher Susanmarie Oddo sit in front of his work inside Ciao Gelato. Erspamer's work is on display at Ciao Gelato in downtown Steamboat Springs, and he plans to donate 10 percent of the proceeds from selling his artwork and the donations he collects during the show this month to the middle school art program.
Stories this photo appears in:

Mirko Erspamer will give 10 percent of sales to middle school
Mirko Erspamer dedicated his art show this month at Ciao Gelato to his former teacher and the middle school's art program. He's donating 10 percent of the proceeds from his art sales during the show that runs through this week.