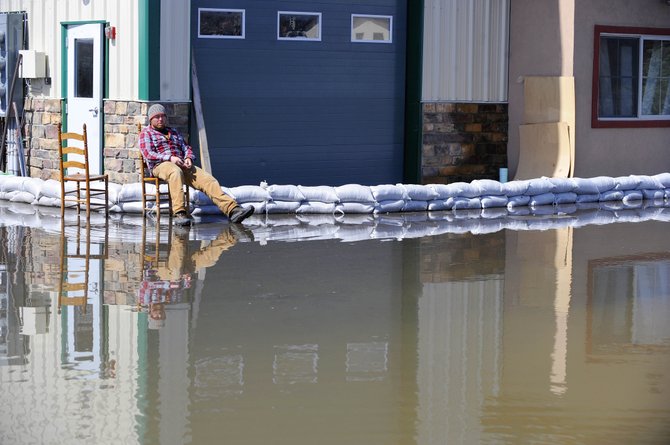 Mountain Mattress and Furniture employee Chris Cole waits for his boss Thursday in front of the business's flooded warehouse on 13th Street.
Stories this photo appears in:

Snowmelt and rain have taken their toll on at least a couple of business owners, as they watched water soil their mattresses and threaten their marijuana crops this week. On Thursday morning, water once again had flooded the Mountain Mattress and Furniture building. The flooding started Monday night and has continued after snowmelt and rain and snow showers this week.